---
Muse
are an English rock band that was formed in Teignmouth, Devon, England in 1994. Since their inception, the band has comprised
Matthew Bellamy
(vocals, guitar, piano),
Christopher Wolstenholme
(bass guitar, vocals, keyboards) and
Dominic Howard
(drums, percussion). Muse have released four studio albums. Their most recent, Black Holes & Revelations garnered the band a Mercury Prize nomination and a third place finish in the NME Albums of the Year list for 2006. Muse have won many other music awards throughout their career, including five
MTV Europe Music Awards
, five Q Awards, six
NME Awards
, two BRIT awards and four
Kerrang!
Awards.
You can reach tracklist and file infos below, but for people with no time for that, here is all links gathered together:
Links and albums are in order of
Showbiz, Origin of Symmetry, Absolution, Black Holes and Revelations
Code:
http://rapidshare.com/files/203840640/M-S.rar
http://rapidshare.com/files/203840643/MOOS.rar
http://rapidshare.com/files/203813219/MA.rar
http://rapidshare.com/files/203813226/MBHaR.rar
Showbiz (1999)
1. "Sunburn" – 3:54
2. "Muscle Museum" – 4:23
3. "Fillip" – 4:01
4. "Falling Down" – 4:34
5. "Cave" – 4:46
6. "Showbiz" – 5:16
7. "Unintended" – 3:57
8. "Uno" – 3:38
9. "Sober" – 4:04
10. "Escape" – 3:31
11. "Overdue" – 2:26
12. "Hate This & I'll Love You" – 5:09
File is 99 mb, mp3 quality: 256 kbit
Code:
http://rapidshare.com/files/203840640/M-S.rar
Origin of Symmetry (2001)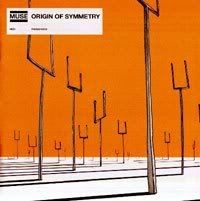 1. "New Born" 6:03
2. "Bliss" 4:12
3. "Space Dementia6:20
4. "Hyper Music" 3:21
5. "Plug In Baby" 3:39
6. "Citizen Erased" 7:19
7. "Micro Cuts" 3:38
8. "Screenager" 4:20
9. "Darkshines" 4:47
10. "Feeling Good" 3:19
11. "Megalomania" 4:38
File is 97 mb, mp3 quality: 256 kbit
Code:
http://rapidshare.com/files/203840643/MOOS.rar
Absolution (2003)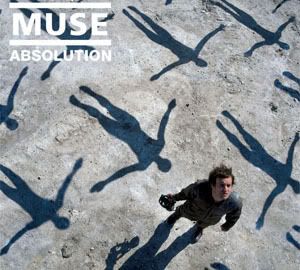 "Intro" – 0:22
"Apocalypse Please" – 4:12
"Time Is Running Out" – 3:56
"Sing for Absolution" – 4:54
"Stockholm Syndrome" – 4:58
"Falling Away With You" – 4:40
"Interlude" – 0:37
"Hysteria" – 3:47
"Blackout" – 4:22
"Butterflies and Hurricanes" – 5:01
"The Small Print" – 3:28
"Endlessly" – 3:49
"Thoughts of a Dying Atheist" – 3:11
"Ruled by Secrecy" – 4:54
File is 73 mb, Mp3 Quality: 192 kbit
Code:
http://rapidshare.com/files/203813219/MA.rar
Black Holes and Revelations (2006)
1. "Take a Bow" – 4:35
2. "Starlight" – 3:59
3. "Supermassive Black Hole" – 3:29
4. "Map of the Problematique" – 4:18
5. "Soldier's Poem" – 2:03
6. "Invincible" – 5:00
7. "Assassin*" – 3:31
8. "Exo-Politics" – 3:53
9. "City of Delusion" – 4:48
10. "Hoodoo" – 3:43
11. "Knights of Cydonia*" – 6:06
File is 71 mb, Mp3 Quality: 320 kbit
Code:
http://rapidshare.com/files/203813226/MBHaR.rar